Running a business is a complicated task. You have to manage deadlines, resources, clients, and employees – all while improving the bottom line. This is very challenging to say the least; however there are plenty of ways that can improve the total productivity and can generate more revenue by utilizing less resources.  However, there is nothing more important to a small business than its employees. If your employees are are happy, then their productivity will increase, and that's exactly what you need to help your business grow. So making very little changes to habits will tremendously enhance the productivity levels and office efficiency in your business. It will make you to get more quality work done in less span of time and will decrease the time spent on the tasks that are not required.

Here are few top tips recommended to improve your business productivity and to know how to get the most out of your employees and ensure that their productivity is kept to a maximum level.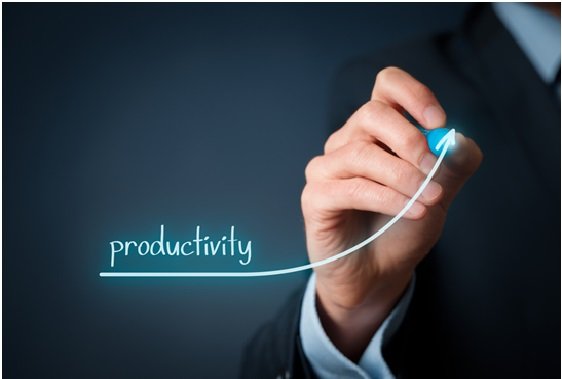 Maintain the Right Tools and Equipment
Providing employees with the perfect equipments and tools is very important so that they can perform their work efficiently and at best on time. For example, there is nothing more counter productive than wasting more time by waiting for the paperwork to get printed as you have not got a quick printing device. So latest and high-quality programs and equipment make a lot of difference not only to the workforce but also about how your business is perceived. So save money, effort and time by using tool and equipment such as an MFP or any other smart devices, that can work as copier, scanner, printer and fax machine.


Keep Realistic Expectations
Client expectations and pressures related to production and deadlines can lead to unrealistic expectations. While workload benchmarks on the manufacturing floor are unattainable without little bit compromise to quality of product or safety, employees quickly become dissatisfied that could prevent you business from achieving labor goals. So to enhance the efficiency of worker, it is important to fix the realistic and clear objectives could assure a blend of high quality results along with safe procedures and punctuality.
Reduce Distractions and At Same Time Ensure Employees Are Happy

Social media and other entertainment medias can be a huge productivity killer. However, it is not practical to have a no-phone policy in the company. So Instead of it, try to keep your employees engaged and focused while allowing them breathing room. Make your employees to switch off their mobiles while working but at same time allow them to have regular small intervals when they are let free to check out their smartphones as this method will ensure the time spent by employees at their work desk is more productive than before. On the other hand, a workplace with stressful conditions will never yield good results. Employees that constantly operate under stressful work conditions in company are found to be very low productive and have more levels of absenteeism and disengagement. So, the main thing you have to ensure is – they need to be happy. So making your employees to know how much the company appreciates them, values them as well as respects them.